SecurityTrails Feeds™
Feeds ensures that your security team and apps use the most accurate and up-to-date security intel when forming the right conclusion. Improve your data enrichment, intelligence gathering, and analysis with our comprehensive datasets and plug-and-play API.
Reliable Intel, Always Updated
Our feeds records are updated automatically every 24 hours, so you can know what's next. Use our friendly web-based interface, or access our data with our seamless API.
Updated Daily
DMARC Feeds
Custom Feeds
Domain Feeds
Subdomain Feeds
Certificate Transparency Logs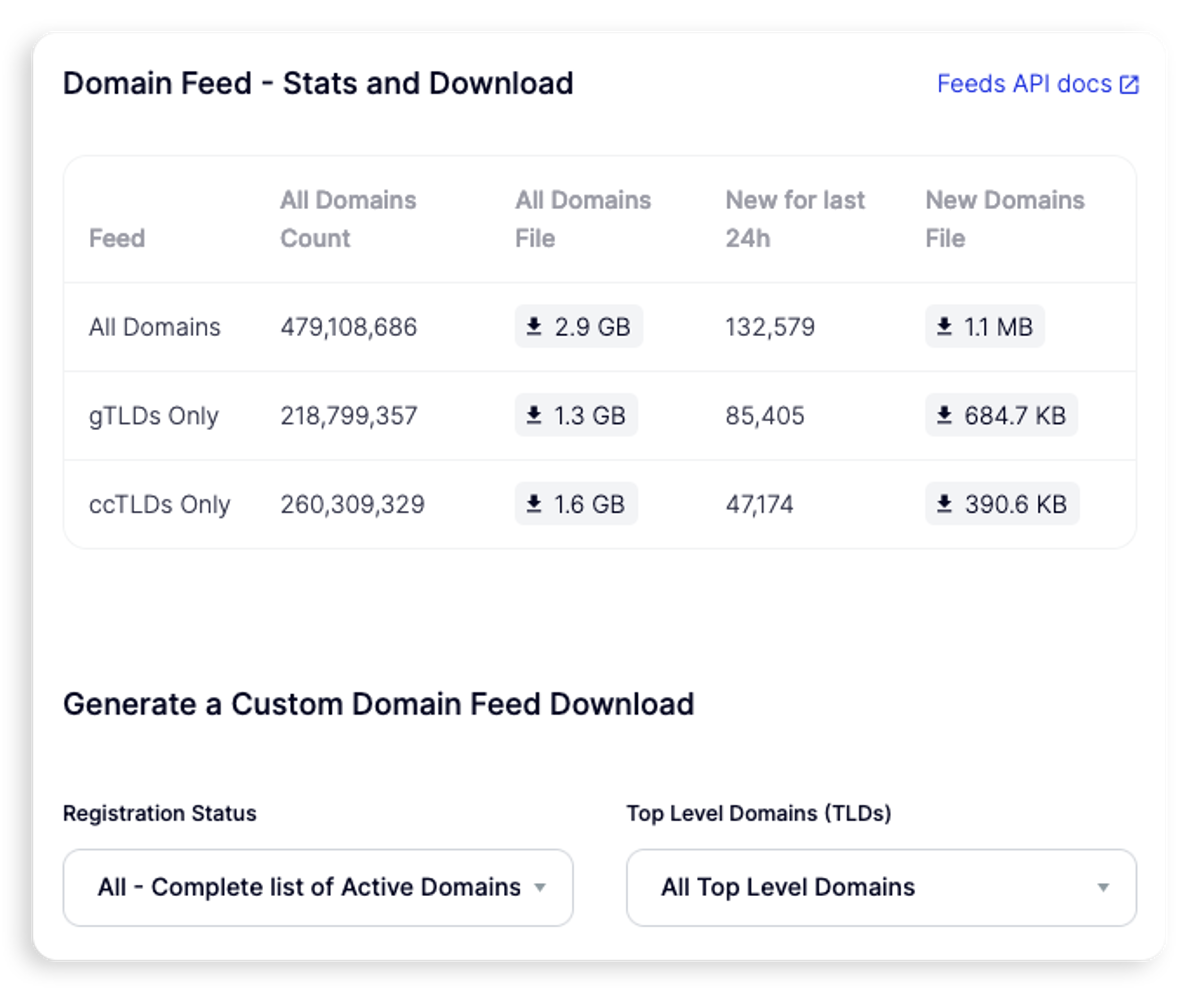 Specially Designed for IT & Security Companies
Upgrade your research today, access our intuitive interface instantly
Always Up to Date
Automatic daily updates give you peace of mind that you're using the most current data available.
Take the right decisions
Our feeds are constantly curated and optimized to reduce false positives and negatives. Now you can be more confident in your decision making.
Time-saving Downloads
Save precious time and focus on bigger issues. Customize your downloads by type, ccTLD/TLD and registration status, plus have the option to include available nameservers on CSV results.
Spot Threats Sooner
Be more proactive, catch suspicious activity before it's a threat. Locate look-alike stage domains used for phishing, spam and malware campaigns.
Work Flexibility
Work how you like to. Download and analyze static feeds, research using our simple web-based console from anywhere, or port dynamic data into your apps with our API.
Gain Visibility
Discover suspicious activity by exploring domain names from our feeds, and prevent possible malicious campaigns such as malware, spam, copyright violations, or phishing.
Still looking for the perfect solution?
Check out our other products.